As economic recovery continues and governments set out strong mandates for infrastructure development, especially in the US, there is already a surge in the share price of associated companies (engineering, construction) and growth in commodity prices (oil, gas) also.
The 'Innovate Fundamentals' Portfolio, available in CGT and UCIT structures, seeks to generate returns for investors by offering exposure in these areas. In particular, our CGT version invests in funds with an exposure to the infrastructure development theme, while the UCIT portfolio focuses in the commodities space. The portfolios are built, as always, using low cost Index Funds and ETF's, thereby offering full liquidity and transparency through global best-in-class managers.
Though performance in recent years has not matched that of Global Large Cap markets or our other thematic strategies such as Green/ESG and Advanced Technologies, we believe it offers an excellent hedge to these portfolios and is significantly undervalued in comparison, with potential for excellent returns.
You can see performance details for both portfolio structures here: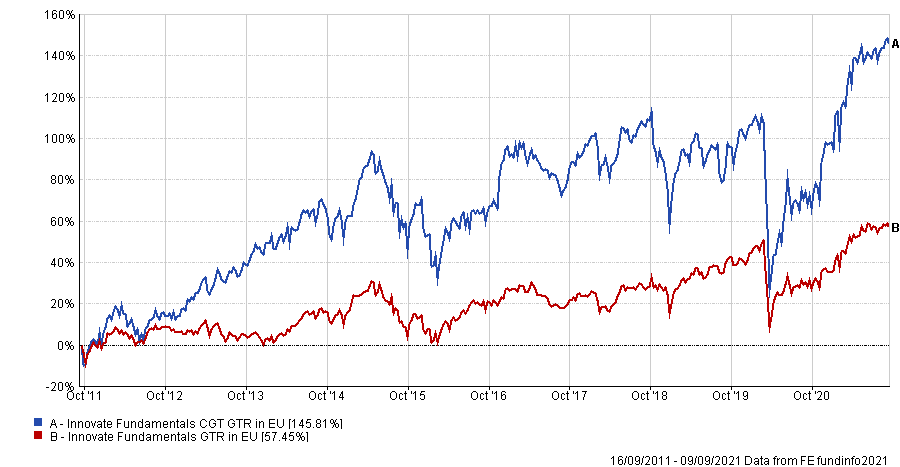 To learn more about our newest portfolio, get in touch with your advisor or the investment team.